Purchase of Property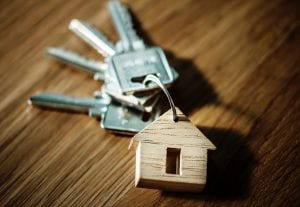 Buying a property is likely to be your single biggest and most important investment.  TRUE's experienced conveyancing team, including solicitors for house purchase are on hand for you from start to finish, from offering a free initial quotation to the day you collect your keys and move in.
You will be looked after by a dedicated member of our conveyancing team who will keep you informed throughout each critical stage of the property transaction.
We will discuss with you at the earliest stage your preferred timescales and will do our very best to ensure they are met, as we know that delays can be extremely inconvenient for all concerned.
Use our handy free, fee calculator to get an idea of the legal fees you may pay for purchasing a home:
Why do I need a property solicitor to buy a house?
When buying a house it is important to employ the services of a conveyancer or property specialist solicitor. Purchasing a home is an exciting but stressful time, in particular for first time buyers. A property solicitor will take you through the legal transfer of the property from seller to the buyer. They will explain and resolve any legal issues that may arise.
How will TRUE Solicitors help me to purchase a property?
Explain the home buying process: TRUE Solicitors LLP will explain each and every step of the home-buying process. Giving you advice when you need it most.
Review important documentation: Our service includes a full review of all of the important documentation involved in the property transaction, including the seller's contract pack which will contain title documents for the property, a completed Property Information Form and a Fittings and Contents List.
Conduct property searches: We will also review all of the search and survey results on you and your mortgage lenders behalf, to ensure that there are no hidden surprises when you move in. The last thing you need is something that will hamper your enjoyment of the property or cause problems for you at a later date. Should anything of concern be discovered, such as the presence of damp for example, we will advise you of the actions that you can choose to take.
Entering into the contract: TRUE Solicitors will work with you to identify and resolve any legal issues before exchanging contracts when purchasing your home. We will arrange a time for you to enter into a binding contract between you and the seller of the property which you are buying. This will be arranged for you on a specific date that you agree to complete the purchase of the property.
Property purchase completion: We will take you through all of the required steps for you to complete the purchase of your property, to finally transferring the funds. We will guide you through preparing the tax return and help you to pay the stamp duty tax to HMRC. Last of all we will register your name as the owner of the property, along with your mortgage provider as lender, at the Land Registry.
Why choose TRUE Solicitors as your conveyancing solicitor?
With TRUE, you will have peace of mind, knowing that your purchase is in safe hands. You can be reassured that for a competitive price you will receive expert advice and guidance until completion day and beyond.
Purchasing a Home Conveyancing Fees
The illustrative cost guide below indicates the estimated costs for purchasing a residential property.
For a bespoke quote please access our free Conveyancing Calculator.
TRUE Solicitors LLP- Property Purchase Fees
Alternatively, for a competitive, free, no obligation quote contact us now on 0844 854 7000 ,email us at info@true.co.uk or submit an enquiry via the form on our website, and we will contact you without delay.
---
Our Process
Explain the home buying process
Review important documentation
Conduct property searches
Complete, when money changes hands and you receive the keys.
How Long Will My Property Purchase Take?
On average a purchase takes between 8 and 10 weeks to complete from the point we are instructed. This timescale can be reduced if the purchase is straightforward, usually where the chain is short. Our solicitors for house purchase always aim to complete your purchase in line with your preferred timescales.
Get in Touch
"This company work tirelessly for their clients, I would not hesitate to recommend them."
Malcolm