If you or someone you know has suffered a serious injury, contact us now on 0344 854 7000 for free, impartial advice about making a claim.
Serious Injury Claims
Serious injuries have a devastating, life changing effect on both the person injured and their loved ones. Serious injuries include those associated with accidents that result in head and brain injuries, amputations, spinal injuries, serious burns and fatal accidents. Serious injuries may also be caused by medical negligence.
Serious injury claims are complex in their nature and require specialist solicitors with the experience and legal expertise to deal with them. True's team of serious injury lawyers have recovered tens of millions in compensation for our clients over the last 25 years; along with arranging rehabilitation, home adaptations and prosthetics where necessary.
We operate on a No Win, No Fee basis, meaning that there no upfront costs to you. We offer a free initial, no obligation assessment of your case.
Call us on 0344 854 7000 to discuss your claim, or submit your details below and we'll call you back at a time convenient for you.
TRUE Solicitors is a dedicated firm of solicitors for Headway and Brain Injury Group in the North East of England.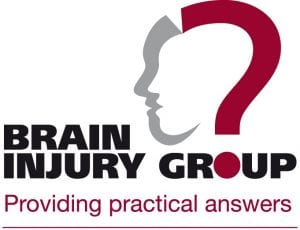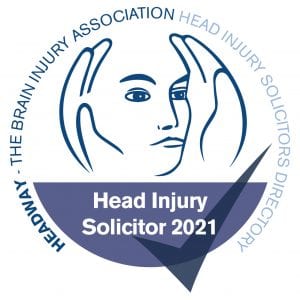 What is a serious injury?
A serious injury is that which can result in a permanent disability, amputation and/or psychological damage. Your injuries can be described as catastrophic if:
• An extended period of in-patient care, which may also require surgery, is needed.
• The injury has long lasting, permanent implications which will affect your ability work to the same capacity as before, and impairs your overall independence.
Examples of serious injury claims
The most common examples of non-fault serious injury claims include:
Why should I make a serious injury claim?
If you have experienced a serious injury due the negligent actions of someone else, making a claim can help you to recover the compensation needed to meet the needs of your life-changing injuries. For example you may require round the clock care, home adaptations and rehabilitation to get your life back on track.
Through making a serious injury claim you may also be able to get access to early, interim payments, before your claim has settled, to help cover lost income and the additional costs you are baring as a result of the accident.
Instructing a specialist serious injury solicitor to handle your case will help to ensure that you receive maximum compensation to cover your long term needs.
What can I claim compensation for?
If you have suffered a serious injury you can typically claim for:
Loss of earnings.
Injury compensation.
Medical expenses such as corrective surgery, prescription charges and painkillers.
Compensation for care and support.
Reduced life expectancy.
Ongoing illness.
Recovery time.
Expected lifestyle change.
How much compensation will my serious injury claim be worth?
Serious injury compensation is calculated based on the individual circumstances of your case. Final settlements depend on factors such as:
• The severity of the effects of the accident.
• How your life has been affected by the injury or illness.
• Financial losses, including how much money you have lost or will lose as a result of the accident (e.g. loss of earnings, travel expenses).
It can take several years after the accident to know the full extent of the impact on your injuries on your life. Your solicitor will not only help you access financial compensation but will also arrange for rehabilitation, counselling and support for you and your family. In many cases we will aim to secure interim payments to help cover loss of income and the extra expenses incurred during your recovery period.
To get an idea of the compensation that you could receive for any physical injuries that you have suffered, please use our compensation calculator.
Can I make a serious injury claim on behalf of someone else?
If your child has suffered serious injuries as a result of an accident that wasn't their fault, you are able to make a claim on their behalf at any time after the accident occurred and before they reach the age of 18. After which, the child has up until the age of 21 to make a claim themselves.
You can also claim on behalf of those who don't have the mental capacity to make a claim themselves. You can claim on their behalf at any time after the accident has occurred.
Is there a time limit for making a serious injury claim?
You have up to 3 years from the date of the accident, or from the date in which you were aware of your injury, to lodge a claim with the court. As noted above, exceptions to this rule include children and those who are mentally incapacitated to make a claim themselves.
What is the process for making a serious injury claim?
TRUE's specialist team of Serious Injury solicitors are experienced in obtaining very large amounts of compensation for clients who have suffered catastrophic injuries. Their knowledge and guidance will make you feel at ease throughout the entire claims process, starting from:
Initial Assessment: Your Serious Injury solicitor will carry out an initial assessment via telephone, in which they will ask you a series of questions relating to your accident, to establish who was at fault (the defendant) and the extent of your injuries.
Gathering Evidence: Should you instruct TRUE to act as your solicitor we will then gather the evidence needed to support your claim. This typically includes obtaining medical reports, photos of your injuries and contacting any witnesses (if necessary).
Arrange for medical/rehabilitation treatment: We will arrange high quality medical treatment as early as possible to help you to recover from your injuries without delay. We will also arrange for after care and rehabilitation to help you with home adaptions, physiotherapy and special treatment, if required.
Quantifying your Claim: Your solicitor will calculate an approximate compensation figure based on your current and future losses of earnings, pain and suffering, medical expenses, current and future care costs and any specialist equipment or home adaptions that may need to be made.
Letter of Claim: A letter of claim will then be sent to the defendant or their insurance company. The letter will confirm details both of the defendant's negligence and the extent of your injuries. The defendant has 21 days to respond to the letter.
Settlement: If the defendant accepts liability, and there is no dispute regarding the severity of injuries, insurance companies will typically prefer to settle the claim as early as possible and out of court. Your TRUE solicitor will negotiate with the defendant's solicitor to work out the final compensation figure.
If your case is extremely serious and the defendant doesn't accept liability you may have to go to court in order to reach a resolution. TRUE Solicitors will select a specialist barrister to represent you at court.
How much will it cost to make a serious injury claim?
We are no win, no fee personal injury solicitors. This simply means that should we not win your case, you will not need to pay us a penny to cover your legal fees.
If you win your case your opponent will pay most of your legal costs.
Any legal costs not paid by your opponent will be deducted from the compensation that you receive. These costs include:
The cost of your no win no fee insurance policy
Some of your basic legal costs which can't be recovered from your opponent
A "success fee" which compensates us for the risk that if your claim was unsuccessful then we would not be paid at all.
Your solicitor will discuss this with you in advance, so you'll know what to expect when your claim settles.
Read our guide on how personal injury claims are funded for more information.
Why choose us to make a serious injury claim?
Our serious injury team is made up of highly experienced senior solicitors, who have the knowledge and expertise needed to handle complex catastrophic injury claims. We have built relationships with leading medical and rehabilitation providers, in order to provide you with the best possible care and support to aid your recovery.
We are affiliated with Headway – the brain injury association, and have APIL (the Association of Personal Injury Lawyers) Senior Litigators on the team.
Future Career Opportunities
If there isn't a role available for you right now, submit your CV and we'll let you know when the right job comes along!