Clinical Negligence Claims
It is understandable to feel worried about making a medical/clinical negligence claim. Many people have feelings of guilt about bringing a claim against the NHS, or private healthcare provider.  However, if a medical professional has failed in their duty of care, which has resulted in you suffering further harm or injury this can have a detrimental impact on your life for which you may be entitled to receive compensation.
If you have suffered from an illness or injury, as a result of a clinical mistake, within the last three years, you may be eligible to make a claim.
Our team of expert clinical negligence solicitors are highly experienced in getting our clients access to the compensation deserved.
Clinical Negligence Solicitors Newcastle
Our solicitors dealing with clinical negligence claims are based at our Newcastle head office, but can assist anyone in living in England and Wales with their case.
We offer our clients:
A free initial, no-obligation assessment
No Win, No Fee agreements
Expertise in handling complicated clinical negligence cases
If you're looking to make a claim against your doctor or hospital, call us on 0344 854 7000 to discuss your case, or submit your details below and we'll call you back at a time convenient for you.
What is Clinical Negligence?
Clinical negligence is the broad term used to describe mistakes, accidents and substandard care administered by medical staff, in both the NHS and private healthcare. It includes a range of clinical treatment whether it is provided at hospitals, GP surgeries, health centres or even at home.
When things go wrong it can have a life-changing effect, not only for you but your family too.  Why should you suffer as a result of someone else's incompetence?
Common types of negligence include:
A&E claims
Birth Injury
Cancer misdiagnosis
Clinical misdiagnosis
Diabetic foot
Dental negligence
Gastroenterology
GP negligence
Gynaecology
Neurological issues
Nursing negligence
Orthopaedic negligence (including amputations)
Pressure sore claims
Radiology negligence
Sepsis claims
Surgical error claims
Urology claims
Vascular
How do I make a Clinical Negligence claim?
You can start the claims process by contacting our First Response Advice Team on 0344 854 7000.
A member of our friendly team will ask you a series of questions to outline the details of your case. Your answers will be analysed by one of our clinical negligence solicitors who will determine if your case has good prospects or not.
Alternatively you can submit your details using our online enquiry form below and we will contact you at a time convenient for you.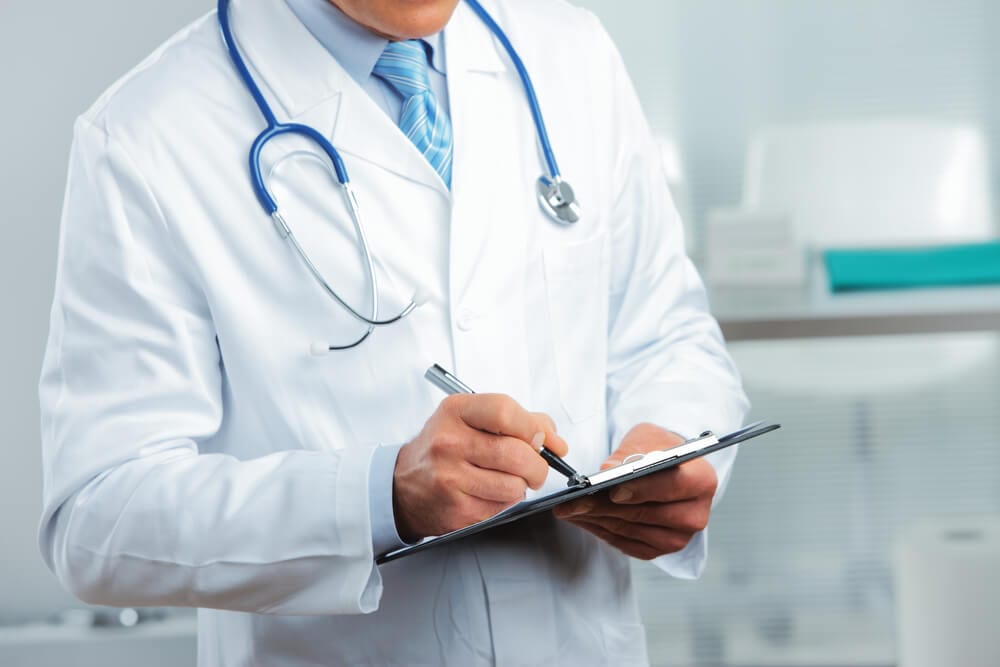 What is the time limit for making a clinical negligence claim?
The clinical negligence claims time limit is three years from the date you received the treatment, or three years from when you became aware that your illness or injury was caused due to the treatment you received. This means that you have to have either settled a claim for compensation or issued court proceedings within the three year limit.
There are exceptions such as cases involving children.  An appropriate adult (usually a parent) can bring a claim before they reach the age of 18, after which time they have three years from their 18th birthday in which to settle a claim for compensation or have court proceedings issued. Read our guide on making a clinical negligence claim on the behalf of a child for more information.
The other exception being where there is a lack of mental capacity and someone else brings a claim for the adult, in which case there is no time limit to make a claim.
If a loved one has died due to clinical negligence, the three-year time limit runs from the date of death (so long as the time limit has not already expired). We appreciate that it can be a very upsetting time and we will guide you through the process sympathetically.
Can I make a no win, no fee clinical negligence claim?
We are no win, no fee clinical negligence solicitors. This simply means that should we not win your case, you will not need to pay us a penny to cover your legal fees.
If you win your case your opponent will pay most of your legal costs.
Any legal costs not paid by your opponent will be deducted from the compensation that you receive. These costs include:
The cost of your no win no fee insurance policy
Some of your basic legal costs which can't be recovered from your opponent
A "success fee" which compensates us for the risk that if your claim was unsuccessful then we would not be paid at all.
Your solicitor will discuss this with you in advance, so you'll know what to expect when your claim settles.
Read our guide on how personal injury claims are funded for more information.
What is the average payout for clinical negligence?
The amount of compensation you will receive for a clinical negligence claim depend on a number of different factors including:
The extent of your physical pain (known as pain suffering and loss of amenity)
The severity of your injuries or illness caused by the negligence
Reasonable expenses incurred as a result of the negligent treatment
Current and future income loss
Any home or car adaptations that you have had to make
Your clinical negligence solicitor will take all of the above into consideration when quantifying your claim.
Clinical negligence pay-outs vary dramatically, compensation amounts can be anything from around £1,000 to as high as several million. It is therefore difficult to say what your settlement will be, as each and every claim is unique. Read our guide on how much compensation you can get for clinical negligence for more information.
Why choose us to pursue your clinical negligence claim?
We know that making a claim against a hospital or your doctor is a daunting prospect. We have a specialist team to deal with these claims and they, in turn, have access to barristers experienced in this type of law, along with senior clinical professionals in all areas of speciality, to support your claim.
We will explain the claims process to you, answer any queries you have and advise you on the best course of actions.
We are rated as 'excellent' by our clients on Trustpilot and are members of the brain injury charity Headway.
For a free, no obligation initial assessment contact us now on 0344 854 7000.  Alternatively, you can email us at info@true.co.uk, or submit an enquiry via the form on our website, and we will contact you without delay to discuss your case.
Our 'No Win, No Fee' service gives our clients peace of mind.
---
Our Process
Submit Your claim – we will establish who was at fault and submit a claim on your behalf.
Gather the Evidence and Arrange Treatment – we will collect all of the evidence needed to prove your claim, arrange a medical examination for you, and if appropriate arrange treatment to assist with your recovery.
Win Your Claim – we will fight hard on your behalf to recover maximum compensation in the shortest time.
How long will my claim take?
The length of clinical negligence claims depends on how long it takes to gather evidence, whether the other party admits fault, the severity of the injury and the extent of the claim for damages. Straightforward medical negligence claims may settle within a year, whereas complex cases may take several years.
If your child has sadly suffered illness or injury due to negligent treatment, you are able to make a claim on their behalf, as their Litigation Friend, at any time up until they turn 18.
If we take on your case, we will work to establish what negligent treatment occurred and how this has directly affected your child. This will consider the injuries they have sustained but also any future conditions or care needs that may be attributable to the negligence. In order to quantify your child's compensation, it may be necessary to wait until they are older in order to fully understand the impact of the injuries or illness. If this is the case then it may be possible to seek to obtain interim payments to help cover your child's ongoing medical and/or care needs, until the full extent of their injuries is known.
If settlement is achieved on behalf of your child it is necessary for it by approved by the Court. This allows a Judge to consider the injuries and approve the amount of the settlement. Once approved the settlement money is put into a Special Investment Account on behalf of your child. This can be accessed by them once they turn 18, although it is possible, with Court approval, to request release of monies before then provided there is a compelling reason to do so.
It is highly likely that you will need to undergo a medical examination when making a clinical negligence claim. Your solicitor will arrange for you to see an independent medical expert who will assess you to determine how the negligent treatment has affected you. They will also consider your current condition and future prognosis. In some cases they will provide advice on your future care needs, if these are attributable to the negligent treatment. They will provide your solicitor with the evidence they need to quantify the amount of compensation you may be entitled to for the injuries you have suffered.
It is understandable to worry that making a claim against a medical professional or NHS trust will affect your current treatment, however a clinical negligence claim should never have a negative impact on any ongoing or future treatment that you receive. Despite this, if you feel that you have lost trust in your doctor you may consider it appropriate for you to be referred to a different doctor. If that were to happen it should not affect your ongoing or current treatment.
In order for your clinical negligence case to be successful your solicitor must be able to prove that there was a breach of duty in respect of the treatment you received. That the breach of duty directly caused you to suffer a loss.
Your solicitor will collect evidence to build a case against the defendant. Evidence will include:
Medical records
Photographs
Written statements from yourself and witnesses
Letters of complaint to the healthcare provider
Independent medical report
Read our How do I prove clinical negligence & how do I write a letter of complaint to the NHS guides for further information.
You may be put off making a clinical negligence claim as you may think that you will need to go to court. The vast majority of cases are however settled before the need to go to court.
If your case does end up going to trial rest assured that your solicitor will support you throughout the entire process.
It is possible to make a claim for negligent treatment that you have received from an NHS organisation or healthcare professional.
If you have received substandard care or treatment from the NHS, which resulted in an injury or made an existing condition worse you may be entitled to compensation.
Read our guide Can I sue the NHS for negligent treatment for more information.
The compensation that you may receive from your claim comes from the NHS Resolution. This is plays the part of an insurance company for the NHS to cover it against claims arising from medical malpractice. The NHS Resolution is funded by individual NHS trusts around the UK.
Contact Us
We aim to respond to all enquiries within 24 hours.