Brain Injury Claims
Brain injuries can be caused by many different types of accident, however they can also be a consequence of negligent medical treatment.
When the brain in starved of oxygen or damaged through surgery the effects can be devastating. If you, or a loved one, have suffered due to the mistakes made by a medical professional you could be entitled to compensation for medical negligence.
True Solicitors medical negligence solicitors can help you to make a claim. We offer our clients:
No Win No Fee agreements
A free, initial, no-obligation assessment
Expert medical negligence legal advice
Maximum compensation
We will handle your claim with empathy and care. We are also a dedicated firm of solicitors for the brain injury charities Headway for the North East.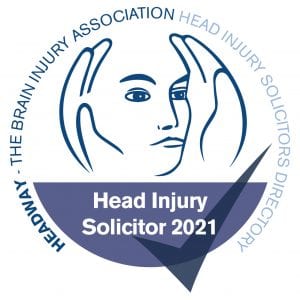 We also have built strong relationships with nationally renowned medical experts and barristers, who we call upon in serious injury cases, to build a team of experts best equipped to fight a case.
Contact us today on 0344 854 7000 or submit your enquiry below and we will call you back.
What examples of medical negligence can lead to brain injury?
Medical mistakes that can lead to brain injury include:
Late diagnosis of brain tumours
Surgical error
Infection
Medication errors
Birth injury – leading to the baby being deprived of oxygen, which can lead to conditions like cerebral palsy.
Anoxia (lack of oxygen)
How much will my brain injury claim be worth?
The amount of compensation that you could receive depends on the individual circumstances of your case. Generally the more severe your brain injury is, the greater the amount of compensation that you are likely to receive.
Factors taken into consideration when calculating the value of your claim include:
Current and future loss of earnings
Rehabilitation costs
Care costs i.e. if your brain injury has meant that full time care and assistance is now necessary.
Mobility aids
Home adaptations
Use our online claims calculator to get an idea of how much your head or brain injury could be worth:
Is there a time limit for making a claim?
You need to start your brain injury claim within three years of the date that you became aware that your treatment was negligent.
You are able to make a claim on a child's behalf at any time after the misdiagnosis, before the child reaches the age of 18. After the child has turned 18 they have until they are 21 to make a claim themselves.
If you would like to pursue a claim on behalf of a loved one who has sadly passed away, where the misdiagnosis has contributed towards their death, you can make a claim within three years of that date.
If a loved one has been left mentally incapacitated due to negligent brain treatment, there is no time limit for bringing a claim on their behalf.
How much will it cost me to make a claim?
Our medical negligence solicitors will assess your case and if we believe it has good prospects, we will agree to take on your case under a conditional agreement. This is more commonly known as a No Win, No Fee agreement. This means that you will only pay legal fees if your claim is successful.
This is typically up to 25% of your settlement and will be explained to you at the start of the claims process.
How do I make a brain injury negligence claim?
Starting a claim is easy. Call us today on 0344 854 7000 or fill in the enquiry form below and we will call you back to discuss your case.
Read our how to make a medical negligence claim guide for further information.
Future Career Opportunities
If there isn't a role available for you right now, submit your CV and we'll let you know when the right job comes along!