Personal Injury Claims
If you have suffered a personal injury as a result of someone else's negligence the effects can be devastating. Making a personal injury claim can help you to access financial compensation and rehabilitation to help you get your life back on track.
Personal Injury Solicitors Newcastle
TRUE Solicitors have fought hard for injured accident victims, recovering millions in compensation for our clients. Our solicitors are based in Newcastle but help clients throughout England and Wales with their personal injury claims.
We are specialists in obtaining compensation for clients who have been injured due to:
Over the years our objective has remained the same: recovering maximum compensation in the shortest time, without compromising on quality of service. Through the dedication and hard work of all of the TRUE team, we consistently deliver just that.  Read our testimonials and Trustpilot reviews to see what our clients think of us.
We operate on a No Win, No Fee basis, meaning that there are no upfront costs to you. We offer a free initial, no obligation assessment of your case.
Call us on 0344 854 7000 to discuss your claim, or submit your details below and we'll call you back at a time convenient for you.
Victoria's Story
Victoria was cycling to work one day when her life changed forever.
True Solicitors LLP's expertise and commitment in acting for injured accident victims is why we are longstanding members of the Association of Personal Injury Lawyers. Victoria's story – part of the Association's Rebuilding Shattered Lives campaign – illustrates the critical part that compensation plays in putting lives back together after a devastating injury.
Watch Victoria's Story in full, below:
Victoria's story from APIL on Vimeo.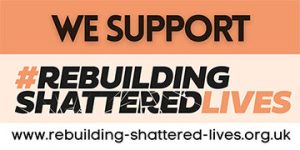 What is a personal injury claim?
The term 'Personal Injury' is a legal phrase used to describe an injury or illness that was caused, or made worse, due to the negligent actions of someone else.
The victims of an accident, injury or clinical negligence may be able to make a personal injury claim against the person or organisation responsible.
What can I make a personal injury claim for?
If you have suffered an injury or have developed an illness as a result of the negligent actions of somebody else you may be eligible to make a claim. We are experienced in obtaining compensation and rehabilitation for clients making the following types of injury claims:
Accidents at Work
Road Traffic Accidents
Cycling Accidents 
Motorcycle Accidents 
Slips, Trips & Falls
Head & Brain Injuries
Clinical Negligence
How do I make a personal injury claim?
It is easy to start the process for making a personal injury claim. Call us on 0344 854 7000, or submit an online enquiry, to speak to our friendly first response team. They will ask you a series of questions to establish the circumstances surrounding your accident or illness, to determine whether or not you have a case.
If we believe that we can prove that negligence led to your injury or illness we will inform you, explaining our terms of service and billing structure.
Should you choose to instruct as your personal injury solicitor we will start to gather evidence to support your case against the defendant.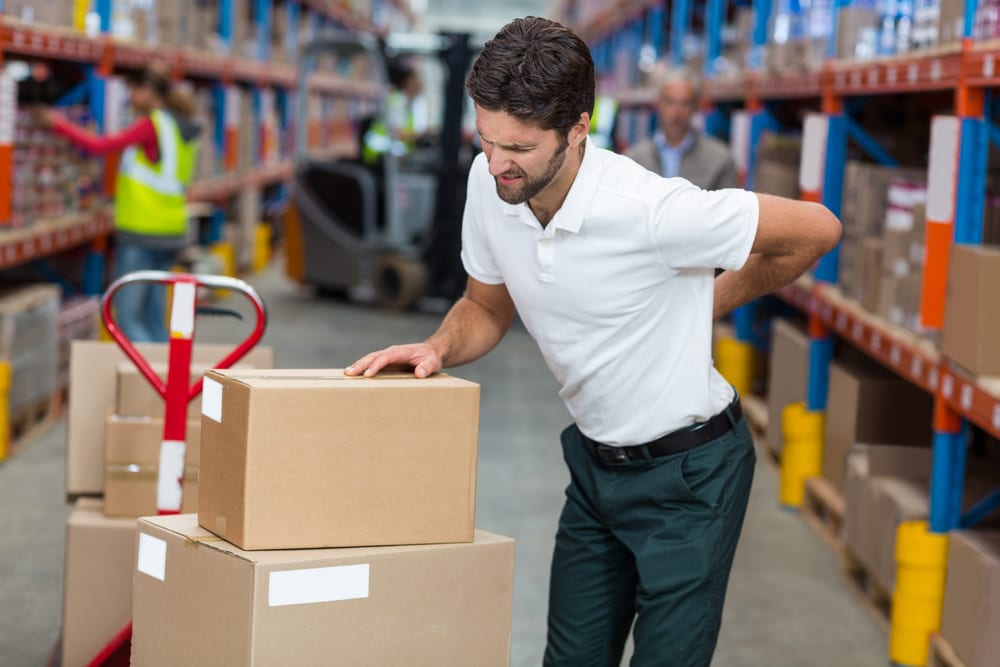 Am I eligible to make a No Win, No Fee claim?
If you have had an accident that wasn't your fault, you may be eligible to make a No Win, No Fee claim through us. This simply means that should we not win your case, you will not need to pay us a penny to cover your legal fees.
If you win your case your opponent will pay most of your legal costs.
Any legal costs not paid by your opponent will be deducted from the compensation that you receive. These costs include:
The cost of your no win no fee insurance policy
Some of your basic legal costs which can't be recovered from your opponent
A "success fee" which compensates us for the risk that if your claim was unsuccessful then we would not be paid at all.
Your solicitor will discuss this with you in advance, so you'll know what to expect when your claim settles.
Read more about how personal injury claims are funded.
How much personal injury compensation could I receive?
The amount of compensation that you may receive is dependent upon the individual circumstances of your case. The amount will depend on factors such as:
• The severity of the effects of your injuries: How your life has been affected by the injury or illness.
• Financial losses: including how much money you have lost or will lose as a result of your injuries (e.g. loss of earnings, travel expenses).
Personal injury compensation is mainly split into two categories:
General damages: This is the term used to cover the compensation paid out for the pain, suffering and loss of amenity resulting from the accident.  Physical and psychological injuries are covered by general damages.
Special damages: This covers any current and future financial losses incurred as a result of the accident. Examples of special damages include:

Loss of earnings through being unable to attend work, or work to the same capacity as you did pre-accident.
Medical and rehabilitation treatment costs.
Care costs.
Home and vehicle adaptation costs.
Mobility aids.
We calculate this with reference to certain guidelines and previous cases involving similar injuries that have been decided at court. Valuing a claim involves the solicitor using his or her experience and research skills to ensure the client receives the maximum compensation they deserve.
Why not try our free personal injury claims calculator to find out how much your own claim could be worth?
How are personal injury claims calculated?
The amount of compensation that you will receive is dependent upon a number of factors including:
The severity of your injuries
How long your recovery will take
How long you will be unable to work for
Your ongoing and future care needs and medical expenses
Rehabilitation needs such as physiotherapy
Current and future financial losses
The psychological impact of your injuries
All of which will be taken into consideration by your personal injury solicitor when quantifying your compensation amount. Due to the many different variants involved typical payouts for personal injury range from around £1000 to several million.
Read our guide on if personal injury claims are taxable.
What is the personal injury claims time limit?
In most cases you need to start your claim within three years of the accident. The exceptions to this rule are when cases involve children or those who are mentally incapacitated to make a claim themselves.
Children do not face the time limit of three years as a claim can be made by an adult on their behalf at any time before they turn 18. There is no time limit for those who are mentally incapacitated to make a claim themselves.
How much will it cost to make a claim?
Personal injury claim costs differ depending on your compensation settlement. We will handle your claim on a 'No Win, No Fee' basis. If your claim is successful we will deduct 25% from your settlement figure, known as a success fee.
How long does a personal injury claim take?
There is no definitive answer to how long it will take for a personal injury claim to settle. The individual circumstances of each claim will influence how long the claims process will take. Factors that can affect the length of your claim include:
The type of injury or illness.
Whether or not the defendant accepts liability.
Your expected recovery time.
Read our guide: How long does a personal injury claim take to settle? for further information.
What does a personal injury solicitor do?
A personal injury solicitor will assess your case and gather evidence against the defendant responsible for causing the accident, in order to get you the compensation and justice that you deserve.
They will also arrange for you to attend an independent medical examination, organise any necessary rehabilitation and negotiate with the third party insurers.
Read our guide: What do personal injury solicitors do? for further information.
Can you help me with rehabilitation?
In most cases you will be required to attend an independent medical assessment to get an idea of the extent of your injuries. The medical expert may recommend that rehabilitative treatment should be given in order to aid your recovery. This could include treatment such as physiotherapy or counselling. The cost of any rehab treatment will also be taken into consideration when quantifying your claim.
Read our rehabilitation guide for further information.
Meet the Team
View our team of personal injury solicitors and claims handlers.
True Client Stories
Misdiagnosis client received £150,000
£38,000 for client suffering accident at work
£32,500 for Personal Injury client 
Housing Disrepair compensation of £6,000
Let TRUE expertly handle your claim, and give yourself the best chance of recovering maximum compensation in the shortest time.
Do not hesitate to contact us on 0344 854 7000 for advice on claiming the compensation that you deserve. You can also fill out our free enquiry form or email us at info@true.co.uk for more information. Remember: no win, no fee.
Contact Us
We aim to respond to all enquiries within 24 hours.