The Essential Home Buyers Property Viewing Checklist
9 August 2019
Purchasing a property is one of the biggest financial investments that you will make in your life. Most home buyers however, only spend a short amount of time looking around a property that they could potentially live in for many years. Within the short viewing time home buyers often ignore key features of the property that could sway their decision to buy or not.
Residential conveyancing experts True Solicitors LLP have compiled an essential home buyer's property viewing checklist, so that you know exactly to look out for when viewing your next new home.
1. Look out for any cracks in the building
Cracks in the walls and ceilings of the property may be a sign that the building is not structurally sound. Whilst it is expected to be able to spot some hairline cracks, large cracks around bay windows, where extensions join and on end of terrace walls, can be a sign of subsidence. Feel free to ask the property owner or estate agent any questions regarding any cracks in the walls. If you go ahead and put an offer in on the property a home buyers report or building survey will reveal if there is any structural damage to the property.
2. Signs of damp
Damp can cause major problems to your home and health if left untreated. The tell-tale signs of damp include:
A musty smell
Watermarks or mould on the walls and ceiling
Lifting or peeling wallpaper
Cracking paint
Undue condensation on windows
Many sellers may repaint rooms prior to putting their property on the market in an attempt to disguise damp – be aware of this and be extra vigilant. If you're unsure if damp is present it is a good idea to instruct a chartered surveyor to conduct a home buyers report, in which they will test the walls for the presence of damp.
3. Does the roof need replaced?
Replacing a roof can be a very expensive job, it is therefore important to look out for possible faults in the roof which could highlight the need to fix or replace it, including:
Water damage or leaks in the attic and upper floors of the property
Mould and moss growth which could lead to tiles being forced apart allowing water in.
Loose or cracked roof tiles
Sagging at the top of the roof line
Damaged flashing around chimneys and vents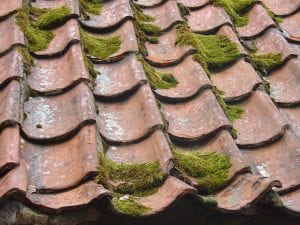 4. Are the windows intact?
Check the age of the windows in the property, older wooden and single glazed windows aren't very good for insulation. Check for the presence of condensation on the windows and between double glazed window panes. It is also advisable to look at the state of the window handles to check that they are fully functioning and do not need to be replaced.
5. Is there broadband and TV connections in place?
Ask the owner or estate agent if there are existing broadband and TV connections in place. Some homes are built in areas where you are limited to sign up to broadband and TV services with only certain providers. If you rely on a superfast internet connection find out if the area is fitted with fibre optic broadband.
6. Is there mobile phone signal?
Check what the mobile phone signal is like in the property, there can be nothing more frustrating than living somewhere where your phone signal drops in and out, or you can only make or receive calls from a certain room in the house.
7. Will your furniture fit in the rooms?
Ask yourself will your existing furniture fit in the rooms? It's a good idea to measure the dimensions of your furniture and arrange for a second visit to the property to check if everything would fit.
8. Is there enough storage space?
Look into what storage space is available in the property. Is there enough cupboard space and shelving to meet your needs? If not, is there space to add shelving etc. in the future?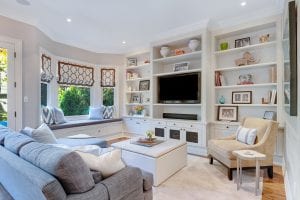 9. What is the neighbourhood like?
The right house in the wrong neighbourhood can be a deal breaker. Pay attention to things like proximity to pubs, bars or late night takeaways which could be noisy in the evenings. Is there a busy road nearby or is the property is under a flight path? It is also a good idea to check what local amenities are available such as a general convenience store, a GP surgery, a coffee shop, post office and access to public transport.
If you have children or are considering starting a family in the near future it is advisable to look into the nearby schools. You can search the gov.uk for the latest Ofsted inspection reports for schools in your area.
10. What is parking like?
Look at what parking is available to you and take into consideration the number of cars your household has. Does the property come with its own driveway and garage? Is there only on street parking and do you need a permit? Is there a school nearby which means an influx of parents parking up and dropping their kids off in the mornings and evenings?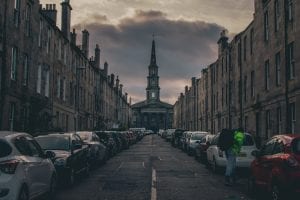 11. Check the plumbing and boiler
Check that the plumbing is in good working order by running the taps in the kitchen, bathroom and shower to check that the water pressure is good and that the water drains away easily. Check that the radiators work and find out how old the boiler is, a new boiler will generally cost between £600 and £2000. Ask if the pipes are insulated and check that they are not made from lead which would need to be replaced.
12. Check the fuse box and electrics
Check the fuse box in the property to identify if it is likely that the home will need to be rewired. An old fashioned style fuse box will show large white ceramic-style fuses, which will indicate that a rewire will be needed. The average cost of a 3 bedroom semi-detached home is around £3500.
13. Which way does the house face?
If you love nothing more than sitting out in the garden during the spring and summer months look for a property that is south facing.
14. What is the exterior of the property like?
Consider what exterior elements are important to you when viewing a property. If you enjoy gardening is there a lawn and space to plant flowers or vegetables? Or, if you would like a low maintenance garden look out for properties that feature artificial grass, or which are predominately paved over or have decking. Check for invasive plants around the property such as Japanese knotweed which can cause damage to your property. If the exterior garden(s) haven't been properly maintained and are severely overgrown this may end up costing you a lot to clear and landscape.
It is also important to look out for any signs of damage to the exterior walls or fences of the property that may end up costing a lot of money to fix in the future. Check the land boundaries of the property so that it is clear to you which wall or fence you are responsible for. Disputes with neighbours over replacing or fixing fences, when the land boundary is not known, are very common.
Look for damage to the exterior walls of the property, is the brickwork cracked or worn, or does the rendering need updated and replaced?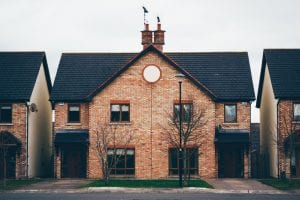 15. Period property vs new build
Do you want an older house that is full of charm and period features, or a new build modern house that's a blank canvas? There are pros and cons to buying a new or old property. New build homes are generally more energy efficient, making your monthly utility bills cheaper. New build properties, do however, tend to have a reputation of being a lot smaller than older homes and lack storage space and character.
Period properties come with lots of charm and character, with large rooms and high ceilings. They can however require more work as they have been built with older materials which may need replacing. You may need to replace old lead piping, rewire the home, and replace windows or the roof. If the property is listed you will also be restricted on what changes you can make to the house.
16. What is the council tax band for the property?
Check what the council tax band will be for the property by visiting the gov.uk website and entering the postcode of the property. If you live alone or are the only adult in the home you can qualify for a single person discount of 25%.
17. What is the condition of the guttering and drains?
Pay attention to condition of the drains and guttering inside and outside of the house. Check for:
Smells from drains that could be a sign of a blockage
Cracks in drain covers
Missing grates
Cracks, splits or obstructions in the guttering
Damp patches or discolouration to outside walls which could indicate leaking gutters
Ask if the property is built on a flood risk zone.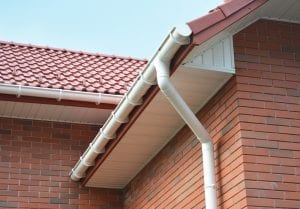 18. Is there evidence of pests?
Nobody wants to move into a property that has a pest infestation. Look out for the following signs which may be an indication of the presence of pests:
Evidence of mouse/rat droppings which look like small brown grains of rice
Teeth marks on boxes or bags
Rotten smells which could indicate dead pests behind walls or the smell of ammonia which can be a sign of mice.
Check the attic for signs of a wasps nest. Wasps build their nests in sheltered areas with access to the outside such as in roof spaces, wall cavities and in sheds and garages.
19. Is there scope to extend?
Is there scope to extend the property to the side, front or back? Even if you have no intention of extending the property yourself it may be an attractive selling point to other buyers when you go on to sell the property in the future.
20. Ask the estate agent
Finally, don't hesitate to ask the estate agent if you have any questions regarding the property. Good questions to find out the answers to include:
Why is the owner selling?
How long has the owner lived in the property?
How long has the property been on the market?
Are the sellers in a chain?
Have there been any offers already made?
What is the sellers' bottom line?
If you're ready to put an offer in on a property and are looking to instruct a solicitor, True Solicitors LLP are experts in all aspects of residential conveyancing. We can help you with buying and selling, re-mortgaging or transferring equity. We offer fixed fee, stress free conveyancing services on a no completion, no fee basis.
Use our free conveyancing fee calculator to get a quote today.
Start your FREE enquiry today!
Please Note: Estimate amounts are guidelines only. Your injury and recovery are as individual as you are. The amounts are guideline amounts only and any settlement will be based upon the evidence of medical practitioners.