If you or someone you know has suffered a head or brain injury, contact us now on 0344 854 7000 for free, impartial advice about claiming compensation.
Julian Clark
Associate Solicitor
Newcastle
Head & Brain Injury Claims
Head and Brain Injuries can be internal as well as external. The damage can show externally leaving physical scars or where there is damage to the brain there can be memory problems, personality changes and impairment of everyday functions. These injuries can mean real changes in a family, causing issues with independence, affecting the ability to earn or work and impacting on relationships with a spouse, partner or children.
We are a dedicated firm of solicitors for the brain injury charities Headway and the Brain Injury Group for the North East. We also have built strong relationships with nationally renowned medical experts and barristers, who we call upon in serious injury cases, to build a team of experts best equipped to fight a case.
Our specialist head and brain injury team has a track record of success over many years, and has built a reputation for providing expert advice in a straightforward and sympathetic way.
Call us on 0344 854 7000 to discuss your claim, or submit your details below and we'll call you back at a time convenient for you.
Our lawyers will handle your case with compassion and care, providing you, and your family, with the support you need throughout the whole process. We handle all head and brain injury claims on a No Win, No Fee basis, giving our clients peace of mind.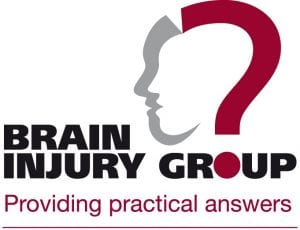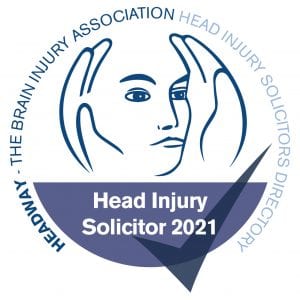 What are the common causes of head and brain injuries?
Brain and Head Injuries can be caused by many different types of accident and can be a common feature in:
• Serious road accidents
• Cycling accidents
• Medical negligence
• Accidents at work
What are the common types of head and brain injury?
There are many different types of head and brain injury. Head trauma can affect the brain in different ways, sometimes injuries can effect just one specific functional area or, in cases of major trauma, can impact the entire brain functionality. The most common types of brain injury include:
Acquired Brain Injury (ABI): This is the term used to describe any form of brain damage acquired since birth. An ABI can happen as the result of physical impact such as a blow to the head, or a non-traumatic event. Non-traumatic ABIs typically happen due to pressure on the brain caused through the growth of a brain tumour or neurological condition such as a stroke, brain haemorrhage or infection such as encephalitis.
Traumatic Brain Injury (TBI): When an external force is applied to the head this can cause a traumatic brain injury. A TBI causes the brain to move inside the skull, which in turn causes nerve and tissue damage.A TBI can occur due to a road traffic accident, a fall from height, an accident at work or from an assault.
• Concussion: A concussion is a temporary injury to the brain caused by high impact to the head. Symptoms of a concussion include vomiting, dizziness, headaches, memory loss, double vision and trouble with balancing. The cause of a concussion is usually due to an assault, a road traffic accident or a slip, trip of fall.
• Skull Fracture: A skull fracture is any form of break to the cranial bone. Fractures are not always plain to see to the naked eye, symptoms that can indicate an internal fracture include bruising to the face, bleeding from the ears or nose and swelling and tenderness. Causation of skull fractures include; assault, road traffic accidents or injuring the head due to a fall.
• Anoxic Brain Injury: This occurs when the brain is starved of oxygen for a period of time. The longer the brain is without oxygen the worse the long term effects will be. Short term symptoms can include dizziness or issues with concentration, to long term issues including permanent memory loss, and loss of vision, speech or movement. Anoxic brain injury can be caused due to carbon monoxide poisoning, head trauma, medical negligence and suffocation.
• Diffuse Axonal Injury: Results due to the brain rapidly being moved inside the skull as the injury occurs. The rapid movement causes the connecting fibres in the brain (axons) to be sheared as the brain shifts inside the skull. DAI injuries can occur due to an assault, road traffic accident or fall. People effected by DAI can be left minor symptoms such as drowsiness and headache, to being left in a complete vegetative state.
• Haematoma: Involves the collection of blood between the brain and the skull. It is typically caused by a form of severe head trauma following a road traffic accident or fall. Symptoms include headaches, drowsiness, vomiting and even loss of consciousness.
What are the effects of head and brain injury?
For more serious head and brain injuries, recovery can be a long and difficult road, and may result in a very different future. Your home and work may need adaptations, or you could be in the position where you cannot work again. A brain injury can affect physical abilities, including:
Balance and coordination
Mobility
Sensory ability- sight, smell, hearing, touch and taste
Muscle strength, tone and control
Those suffering due to a head and brain injury may also suffer from:
Headaches
Bladder/bowel changes
Increased fatigue
Sleep disturbance
Depression
Mood swings
Personality changes
Confusion
Difficulty communicating effectively
What can I claim compensation for?
If you have suffered a head or brain injury that wasn't your fault, you may be able to claim for the following:
• Loss of earnings.
• Pain and suffering.
• Medical expenses such as, prescription charges, painkillers and rehabilitation.
• Care and support.
• Reduced life expectancy.
• Ongoing illness.
• Recovery time.
• Expected lifestyle changes.
How much will my claim be worth?
The amount of compensation that you may receive is dependent upon the individual circumstances of your case. The amount will depend on factors such as:
• The severity of your further health complications.
• How your life has been affected by the injury.
• Your future care and support needs.
• Financial losses, including how much money you have lost or will lose as a result of the injury (e.g. loss of earnings, travel expenses).
To get an idea of the amount that you may receive to compensate for physical injuries use your free injury calculator below:
Can I get access to rehabilitation?
Head and brain injuries can lead to unique and challenging ongoing physical and mental issues. Brain cells cannot regenerate once they are damaged, making a full recovery more difficult.
As part of the claims process your solicitor will arrange for an independent medical expert to assess your injuries and report back with recommended treatment and rehabilitation, to help you to live with your brain injury. The following types of rehabilitation might be recommended:
Physiotherapy: To help you to regain strength and coordination.
Speech therapy: Your brain injury may have had an impact on the way in which you can speak, eat, drink and swallow. Speech therapy will help you to be able to communicate again.
Occupational therapy: An occupational therapist will help you adapt your home to help you manage with the impact of your brain injury. They will also come up with practical ways to help you to organise your day and minimise the impact your brain injury has had on your short term memory.
Psychological therapy: To help with your mental health following the trauma of a brain injury. Psychological therapy can help you to come to terms with your new way of life following the injury and provide you with ways of managing your anger and stress.
How much will it cost to make a claim?
TRUE Solicitors will manage your claim on a 'No win, No fee' basis. Our charges to you are dependent upon the individual type of case, and are typically a percentage of the compensation amount that we obtain for you. The charges will be no more than 25% of your compensation.
Is there a time limit for making a brain injury claim?
You typically have three years from the date in which you acquired the brain injury to make a claim. There are some expectations to the time limit including:
You are able to make a claim on a child's behalf at any time before the child reaches the age of 18. After the child has turned 18 they have until they are 21 to make a claim themselves.
If you would like to pursue a claim on behalf of a loved one who has sadly passed away, where a brain injury contributed towards their death, you can make a claim within three years of that date.
If a loved one has been left mentally incapacitated due to their brain injury, there is no time limit for bringing a claim on their behalf.
Why choose us to handle your claim?
To help you, we will:
• Provide you with jargon-free advice on whether you have a valid brain or head injury claim.
• Agree to represent you on a 'No Win, No Fee' basis which means you pay nothing if you lose.
• Arrange rehabilitation treatment that might help you to recover more quickly.
• Obtain a medical report to assess the extent of your injury.
• Recover any out of pocket expenses and future losses e.g. loss of earnings, travel expenses, medical expenses, property adaptations, care requirements.
• Make sure you receive your maximum entitlement to compensation. We won't settle for less.
So if you or someone you know has suffered a head or brain injury, contact us now on 0344 854 7000 for free, impartial advice about claiming compensation.
Our 'No Win, No Fee' service gives our clients peace of mind.
---
Our Process
Submit Your claim – we will establish who was at fault and submit a claim on your behalf.
Gather the Evidence and Arrange Treatment – we will collect all of the evidence needed to prove your claim, arrange a medical examination for you, and if appropriate arrange treatment to assist with your recovery.
Win Your Claim – we will fight hard on your behalf to recover maximum compensation in the shortest time.
How long will my claim take?
Head and brain injury cases are complex and often take years to settle. This is because it is important to properly assess the severity of the damage and the long term impact on the individual. For example, whether they are able to work again and, if so, at what capacity.
Julian Clark
Associate Solicitor
Newcastle
Start your FREE enquiry today!
Please Note: Estimate amounts are guidelines only. Your injury and recovery are as individual as you are. The amounts are guideline amounts only and any settlement will be based upon the evidence of medical practitioners.