True Solicitors Donate to Newcastle West End Foodbank
20 December 2021
TRUE Solicitors LLP donated 10 boxes of essential food, drinks and toiletries to Newcastle's West End Foodbank on Friday 10th December.
Newcastle West End Foodbank is part of a nationwide network of foodbanks, supported by The Trussell Trust, whose mission is to combat poverty and hunger across the UK. The foodbank is committed to providing emergency food and support to local people in times of crisis.
Even throughout the lockdown, the foodbank continued to help those in need. Laura Willis, Administrator at the foodbank explained, "although we could not serve hot meals for people to eat on the premises, we continued to use the facilities available to create hot food parcels for people to takeaway and continued to prepare packages of essential food and toiletries."
A further £95, collected from an office raffle at TRUE, was donated to the foodbank on Sunday 19th December at Newcastle United's St James' Park, ahead of a home match against Man City. All cash donations given on match day are doubled by the new owners.
For more information, including how to get help and ways to donate, visit: newcastlewestend.foodbank.org.uk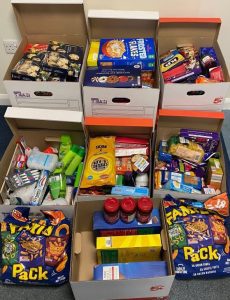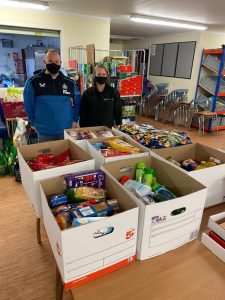 Start your FREE enquiry today!
Please Note: Estimate amounts are guidelines only. Your injury and recovery are as individual as you are. The amounts are guideline amounts only and any settlement will be based upon the evidence of medical practitioners.