TRUE celebrates 10 year anniversary
2 October 2023
True Solicitors LLP celebrated the 10th anniversary of the firm on 1st October 2023 after transitioning from Gorman Hamilton after 25 years in 2013.
The team celebrated the milestone occasion with an amazing masterpiece of a cake made by one of our Paralegals, Sophie McConnell.
Partner for Personal Injury, Andrew Mayall had the honour of cutting the cake.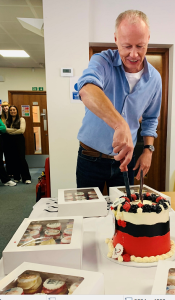 Start your FREE enquiry today!
Please Note: Estimate amounts are guidelines only. Your injury and recovery are as individual as you are. The amounts are guideline amounts only and any settlement will be based upon the evidence of medical practitioners.